Had the Camino out for the first time today, it handled wet soggy grass just fine, and I shot my best round of the year (75). It is comfortable to carry with 14 clubs and held everything I needed for my round. For $200 or under, I don't think there's a better quality bag out there.
TupperWolf

Featured in GQ's MOTY issue "What A Man Wants" showcase.

"I want to speak on how great the quality is on the entire bag for the price point! There is a company that makes similar bags for literally $1000 more. What can you do with an extra $1000 and an incredible quality bag? More things than I can list in this review!!"
Patrick

"This Headcover Is Sweet! And I've Dealt With Every Headcover Company You Can Imagine!"
DAN
The perfect blend of quality and value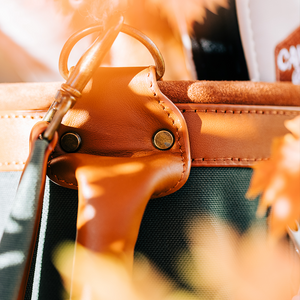 Designed to last
Our Camino Carry sunday bag is constructed from a mixture of high-end, durable materials. Featuring full grain leather accents with a thick dura-nylon body, ready to be put through the paces round after round.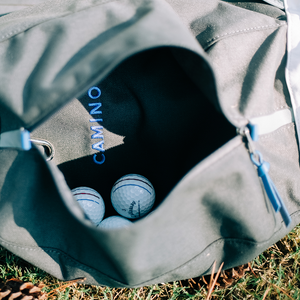 Storage on storage
Equipped with two large pockets on the front and back along with a small accessories pocket up top. Sometimes you need more than a sleeve a round. We've been there. Carry it all with Camino.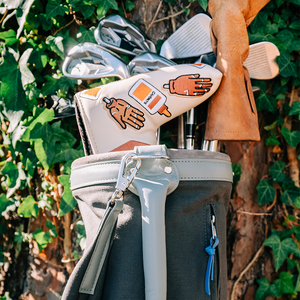 Full set ready
Featuring a large top opening able to hold all 14 clubs or just a few sticks for a lap around the local par-3 track. A single top divider will keep 'em separated during your walk.